The Town That Went To Sleep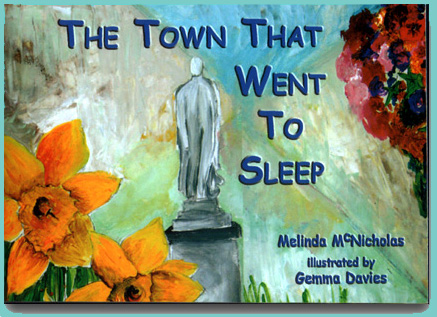 Thoughts behind the story
On November 19th 2009, the town of Cockermouth was hit by floods of, 'Biblical proportions'. With over 900 homes and businesses affected, the whole community was devastated. My family and so many of our friends were directly affected by the floods. Many have yet to return to their homes. So many people have helped us and the people of Cockermouth have shown true spirit and grit in the months since the floods. Things certainly are a long way from being back to normal, as ironic as it sounds, the normal for Cockermouth will all be new.
I had the idea for the story first and foremost as a children's book. As Cockermouth is not named, the book is fiction. It tells the story of a lovely tourist town which is flooded and falls asleep. The end of the story is poignant in that the people return after the floods and it is they who rebuild the town. The last line of the story, 'The town opened a sleepy eye' is, to me the most emotive and positive line is the book. The town of Cockermouth is asleep at the moment but it will wake up and the whole community is waiting in anticipation for that day. I have written this story especially for my children, Jack and Lilly but also for the wonderful people of Cockermouth.
Finally 10% of the retail price from sales of the book will be donated to Cockermouth Mountain Rescue Team, who were there for us all when we most needed them.
ISBN 978-0-9559017-5-1 (£5) A5 landscape format, 24 pages, 24 full colour illustratons, softback, stitched
Reserve your copy now, direct from the author:
thetownthatwenttosleep@hotmail.co.uk
Telephone: (00 44) (0)1900826229